Music • Gear • Studio • Gaming • Movies
Recent Reviews
• Music Movie •
Big Star: Nothing Can Hurt Me - Read it

• Music Movie •
20 Feet From Stardom - Read it

• Sci-Fi Movie •
Avatar - Read it

• Alternative Music •
Everclear - In A Different Light Read it

• CD Music •
The Bushpilots - Seven Ways To Broadway Read it

• Live Music •
Craig Cardiff, Matthew Barber, Julie Fader - Live at Black Sheep Inn, Wakefield Quebec Read it

• Drama Movie •
Capote - Read it

• Drama Movie •
Brokeback Mountain - Read it

• Drama Movie •
Syriana - Read it

• Live Music •
Jim Bryson, Justin Rutledge - Live at the Black Sheep Inn, Wakefield QC Read it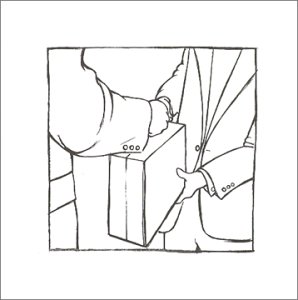 • MUSIC REVIEW (Alternative) •
Pedro the Lion
Winners Never Quit
Label: Jade Tree Released: 3/1/2000

Pedro the Lion reminds me of playing at a music conference in Vancouver a few years ago. We'd been on tour for a while and I was feeling sorry for myself. After our show I met up with a girl I'd been friends with for a few years and she decided she'd lift my spirits by introducing me to Hayden, who was playing down the street. As his set ended she brought me up to the stage and we exchanged a few words then stood around staring awkwardly at each other until he left to wrap cables. I felt no better so my friend and I sat down and got drunk. To make a dumb story dumber, we ended up going back to her apartment and having sex, I think. The next day I felt infinitely worse and so I did what I usually did in those types of situations, I left and never talked to her again. You might be asking yourself what this has to do with Pedro. Well, Winners Never Quit sounds an awful lot like a Hayden album and feels sad and mundane like life. I love shit like that.
Back
Join the TuneVault.com mailing list!

Privacy Policy

TuneVault.com and all contents are
©1999-2006 TenVolt Consulting Inc.