Music • Gear • Studio • Gaming • Movies
Recent Reviews
• Music Movie •
Big Star: Nothing Can Hurt Me - Read it

• Music Movie •
20 Feet From Stardom - Read it

• Sci-Fi Movie •
Avatar - Read it

• Alternative Music •
Everclear - In A Different Light Read it

• CD Music •
The Bushpilots - Seven Ways To Broadway Read it

• Live Music •
Craig Cardiff, Matthew Barber, Julie Fader - Live at Black Sheep Inn, Wakefield Quebec Read it

• Drama Movie •
Capote - Read it

• Drama Movie •
Brokeback Mountain - Read it

• Drama Movie •
Syriana - Read it

• Live Music •
Jim Bryson, Justin Rutledge - Live at the Black Sheep Inn, Wakefield QC Read it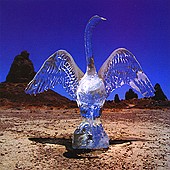 Blinker the Star singer Jordan Zadorzny is a bit of a celebrity around these parts... it's not too often a small-town boy from rural Ontario heads off to L.A. and makes it (somewhat) big. So I thought I'd check out the single to see what the hoopla is all about.

This is one very cool song. Mellow, somewhat reminiscent of the 70's, it reminds me of something or someone but I'm not sure who. A bit of old Bowie, a bit of Beatles maybe? I dunno, I can't pinpoint it. The song is catchy in a mysterious way, blending mellow vocals, a slow groove and strings and keyboards into a very catchy psychedelic mix. Judging by the reviews I've read, the album sounds like it's also a mellow masterpiece. Check out the album or request the single on your local rock station.
•Stephen K. Donnelly (TuneVault.com Staff) Email WWW
Back
Join the TuneVault.com mailing list!

Privacy Policy

TuneVault.com and all contents are
©1999-2006 TenVolt Consulting Inc.